Welcome to the Will & Grace Wiki! This community is devoted to the groundbreaking sitcom Will & Grace. You can help by signing up and contributing to the articles.

Will & Grace is an American television sitcom that was originally broadcast on NBC from September 21, 1998 to May 18, 2006, for a total of eight seasons. Will & Grace remains the most successful television series with gay principal characters. See more
---
---
If you're new to editing, use the above links to get started. If you already have editing experience, and you have an article relating to the wiki you'd like to contribute, use the box below to create it:
---
---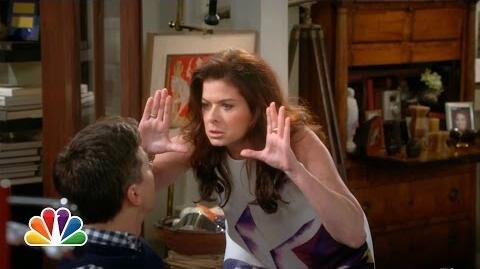 Loading RSS data...
Create blog post
Blogs
If anyone's interested, I published Part 1 of my picks for Top 25 LGBT characters on Will & Grace Medium. 

I love writing about Will & Grace/making lists and plan on making a series of them, but I wa…

Read more >

According to sources, a 10-episode limited series revival is in the works!

Towlerod reports:
Talks are reportedly underway to explore whether iconic gay sitcom Will & Grace could return for a limited s…


Read more >
See more >
Ad blocker interference detected!
Wikia is a free-to-use site that makes money from advertising. We have a modified experience for viewers using ad blockers

Wikia is not accessible if you've made further modifications. Remove the custom ad blocker rule(s) and the page will load as expected.